If you're still using "old fashioned" price indicators, chart patterns, and moving averages... it's time for you to WAKE UP to a totally new level of profitable trades with our secret indicator:
It's Like Having a "Sixth Sense" That Tells You Where the Stock Market is Heading, and What the Insiders are Going to Do Next!
Now you can truly see the strength and weakness of the market in REAL TIME... with a single glance!
From: Eric and Dave
Thursday 8:08 AM
Dear Trader,
I know, it sounds impossible...
After all, no one can predict the future, right?
While it's true that you can't "predict" the future, we have found a way to SEE what the market is most-likely going to do next, based on a real-time indicator of market strength and weakness.
In our own experience, we've found this indicator to be at least 80% accurate. It's more accurate than any of the "price" indicators you've seen in the past. I assure you that this is something that you've never seen this before.
The reason I know you've never seen it before is because it's a proprietary signal, developed secretly by my friend, and held under tight wraps for many years... until now!
Here's a little history about this "underground" trading indicator...
My friend Dave created this indicator in 1988... but it was incredibly difficult for him to update it by hand each day using end-of-day data. He also did not have much money to trade with back then, and did not have confidence in the signal because he had just started using it.

However, he did a lot studying of the markets and noticed that whenever the market was up for the day, the market internals would have a certain ratio. He thought about it a lot and then did some calculations on the correlation coefficient of the market internals to price.

The results of his sample data were shocking, and he knew that he had discovered something important about the market. Using his calculations, he could literally tell when the markets were strong or weak, and if there was 'real' buying or 'real' selling entering the market.

He studied the results over many years and learned to 'read' his special signals. It isn't just the signals that are important, but how you 'read' them as well. As he got more money to trade with, he put his signals to the test, and found them to work brilliantly.

Those he shared the signals with also found them to be amazingly accurate.

Fast forward to today: Dave has harnessed the power of modern technology to turn his secret signals into a simple visual indicator that anyone can look at and see what the market is doing.
Dave named this indicator "Market X-Factor", and now after extensive real-world testing by many traders, he is releasing to the public for the first time.
Market X-Factor is unlike any other indicator available because it is NOT based on a moving average of prices.
I'm not going to get into all the nitty-gritty details of the indicator (it's secret, remember?), but I will just tell you that it is derived from actual buying and selling and market forces, based on the market's own internals (For example, the volume and the number of issues being traded at any one time).
The data is then filtered by a proprietary formula that is not 'averaged', but in fact recorded on your screen in real-time.
By using Market X-Factor, you will be able to tell if the market is making a false move higher, or a false move lower.
You will be able to, in a single glance, determine if the market is truly oversold or overbought... AND see who is in charge-- buyers or sellers. Again, it is NOT based on a moving average of anything... it is raw data based on current market internals that allows you to SEE correlations and divergences between price and the strength of buyers or sellers at any time.
I'm not saying you can't use indicators based on moving averages (RSI, stochastics, MACD, MA's etc.). In fact, we still use them sometimes as a CONFIRMATION of the signals we receive from Market X-Factor. However, if you're using those "old-fashioned" indicators WITHOUT Market X-Factor, you're simply NOT getting the complete picture.
The problem I have with most 'price' indicators is that they only correlate to price and not to the underlying conditions in which price is being driven higher or lower.
Market X-Factor correlates to the underlying conditions (buying and selling) in which price is being driven higher or lower. This is an important difference between traditional indicators and Market X-Factor. Also Market X-Factor does NOT "smooth" the data... the output is raw data using our formula derived from the true market internals.
A recent article in a popular trading magazine (Technical Analysis of Stocks and Commodities) proved that price indicators, chart patterns, and moving averages of price are 50% less effective now than they were just 10 years ago!
I believe the reason for this change in effectiveness is because of the large amount of computerized trading systems that use these indicators as the basis of their buy/sell triggers. The more people use them (or computers use them as triggers) the LESS effective they become!
That is where Market X-Factor can really give you an edge. It is outside-the-box and can show you when buying or selling is likely to come into the market BEFORE any price indicator is triggered.
It has given me an incredible edge in the market and I hope it will do the same for you.
And in case you're wondering how Market X-Factor is going to be delivered to you, I've got good news...
You Can Start Using Market X-Factor
Just MINUTES From Now!
We know you don't want to wait long to get this indicator, so we've made it INSTANTLY available directly to your computer.
You will receive Market X-Factor for the following two trading platforms:
thinkorswim
TradeStation

You will receive installation instructions for both versions, so you can immediately install Market X-Factor into your trading platform.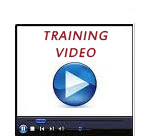 It takes only a couple minutes to install, and is basically as easy as copying and pasting some text.

Additionally, we're including a 28-minute high quality training video showing you how to use Market X-Factor. It shows real-life examples of the indicator and how it generates actionable signals. You can download it directly to your computer, so you can watch it any time.
OK, I want IN on this cutting-edge indicator...
but how much is it going to cost?
Considering the value of knowing what is going to happen next in the market (and therefore making better trades every day), we could be charging thousands of dollars for this.
However, we've decided to make it affordable for everyone!
Remember, Dave began creating this indicator in 1988 when he had little money to do anything with it. Yet this indicator played a huge role in him becoming a highly successful trader.
So we want to make it affordable for successful traders, AS WELL AS those who are still trying to find success. We know that this indicator has the ability to take your trading to a totally new level of profitability.
Remember, we've seen at least an 80% level of accuracy with this indicator! Are you making profitable trades at least 80% of the time? Most traders are not even making profitable trades 50% of the time.
We want you to be among the most successful traders, so we've decided to let you "steal" this indicator for a mere...
$97.00 $39 today!
That's one tiny payment of $39, and you can use Market X-Factor forever, with nothing more to pay.
WARNING: We reserve the right to remove Market X-Factor for sale at any time and/or to raise the price significantly.
No hoops to jump through, and no catches. You get the very SAME private indicator that we use in our trading. I'm convinced that most other people would have charged you thousands for it, but we're letting you grab it for less than the cost of a dinner date for two! (If you grab it now before the price goes up.)
Secure your copy of Market X-Factor right now,
and you can start using it immediately!
YES! I want Market X-Factor...

Regular Price $97 Only $39 Today!

Just 1 payment with nothing more to pay... ever!

Click the button below for instant access...

LICENSE: You may use the Market X-Factor on a single computer only. Additonal computers require additional purchase.

AGREEMENT: By your purchase of Market X-Factor you agree not to share, distribute, sell or reveal the source code to anyone for any reason. You agree that it is for your own use only. This is a SECRET indicator, so keep it a secret!
100% MONEY BACK GUARANTEE! If you're not satisfied with this product, just let us know within 60 days of your purchase and we'll refund 100% of your purchase. After 60 days, all sales are final.
If you need assistance, please send an email to custservice@integritycompany.com or open a ticket at the helpdesk
NOTE: Market X-Factor works as an indicator on the major indexes and averages: DOW, S&P 500, NASDAQ and most major DOW stocks. It is an indicator only, not a trading system. It is up to you to choose when to buy or sell a particular investment. Market X-Factor tells you in a single glance:
(1) Who is in charge now (buyers or sellers)
(2) Who is gaining or losing control of the market (buyers or sellers)
(3) and much more...
We encourage you to grab your copy of Market X-Factor today, and begin to SEE for yourself what the market insiders see.
Sincerely,

Eric and Dave
Order today! The price will be going up soon.
---
Copyright by TradingProSystem.com - All rights reserved.
Terms of Use | Privacy Policy | Anti-Spam | DCMA | Earnings Disclaimer | Trading Disclaimer | Helpdesk | Login